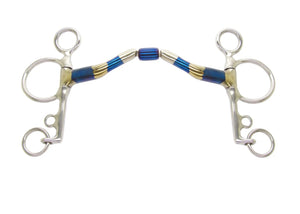 Bomber
Bombers Polo Pelham 55 Ported Barrel
Regular price
$172.59
$0.00
Unit price
per
The Pelham has attachments for two reins, one near the mouthpiece and one at the end of the shank. Some riders, may prefer to use rein con- nectors.
The port creates relief for the tongue while the barrel joint relieves pressure on the bars, while still allowing for individual lateral aids.
Comes with curb chain and hooks.
Ported Barrel
Pelham
---